Academic Integrity Week, September 11-15
Our fantastic librarian Robin Drozdowski, introduces and teaches the importance of Academic Integrity.
Through creative activities, our students gets to explore different terminology and aspects of Academic Integrity.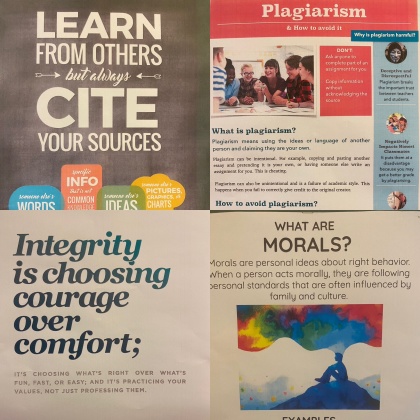 Health Run - Skoljoggen 2023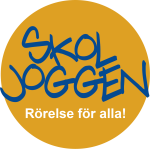 It was a pleasure to see all classes participate in the yearly Health Run / Skoljoggen.
The Health Run is now a tradition at our school where we promote the importance to move.

Students should run or walk for 30 minutes. Our students compete with themselves and count the amount of laps they do each year. Student and staff participation is most important. No one can do everything, but everyone can do something!

This year we had the pleasure of being companied by the new school mascot who cheered all students along.

If you wish to read more about Skoljoggen, please visit their website: Skoljoggen
International Language Competition - March 2018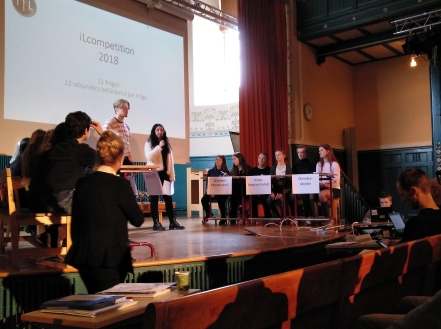 Today the regional finals of the region called "Mellersta" (middle part of Sweden) took place at Kungsholmen's gymnasium and just like last year, Vasa International School of Stockholm won the English competition.

All in all, Vasa International School of Stockholm had qualified in three languages, Spanish, Swedish and English. This means that we were one of the six best schools in the whole region which is very impressive.

Here are our teams:
Spanish - Stella Enger & Elvira Börtemark
Swedish - Paula Asp Sondell & David Alm
English - Moa Forsén & Malva Nasiell Nauckhoff

We wish Moa, Malva and their English teacher Julian Bethell good luck when they go to Malmö for the national final on April, 12.
International Language Competition 2017- VASA won!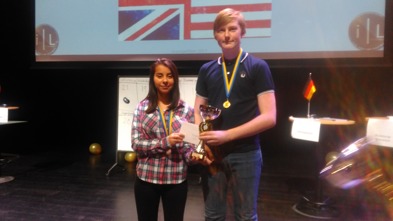 Emily Johnson and Melker Öhrner from MYP4a won the regional final in English. They were in the lead during the whole competition. Lovisa Kolsrud and Jan Koupil gave a good performance in French, but Franska skolan, the only other school from Stockholm that had qualified, won the competition.

The national final in Malmö will take place on the 29th of March, 2017.
International Language competition - March 2017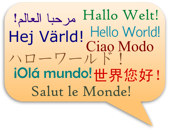 Well done MYP students!
We have the honour to announce that Vasa International School of Stockholm is one out of six schools/language in the "Middle region of Sweden" (roughly Södermanland, Uppland, Gästrikland, Västmanland) that has qualified for the regional finals in the International Language Competition.

This is thanks to good results at the web based test all MYP students did during week 6.

On the 10th of March our regional final will take place in Uppsala. Four MYP4 students will compete in a live competition in two different teams, English and French.

We wish them good luck!!
MYP Student trip to France - February 2017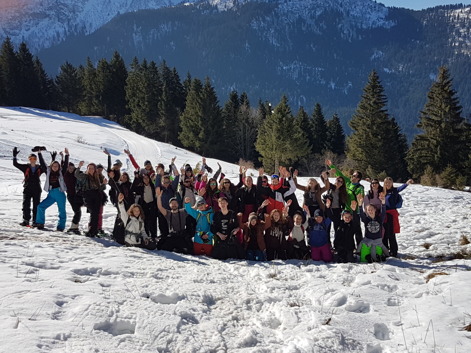 On the 11th of February 2017, a group of 16 MYP students and two teachers from our school went to visit Collège Icare, a French highschool just outside Grenoble, for one week. Everyone stayed alone in French host families. The families had children in "troisième" (final year of junior high) and they were all very welcoming. The programme for the week was great. It included spending the weekend with the families, attending lessons, doing sport activities, visiting Grenoble, learning about the resistance during the Second World War, snow-shoeing, skiing in the Alps and not the least enjoying the French cuisine. In May 2016 Collège Icare visited our school with a group of 17 French students and four teachers, so this was the second exchange between our schools. Everyone involved wish to see a continuation next academic year.
Photo: All participating students and teachers went snow-shoeing in the ski resort Prapoutel on Thursday the 16th. The sun was shining from a bright sky the whole day.
Student Action PYP5 -December 2016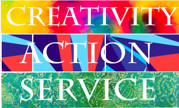 In December, our PYP 5 students presented a Flash mob in the streets as part of their student action. Their goal was to bring joy to people in the middle of the Swedish winter.

During the PE lessons for the unit "How we express ourselves" the children organized and planned their dancing routines themselves. In order to design the whole process the students had to implement all 5 transdisciplinary skills:

- Social skills (respecting others, adopting variety of roles, accepting responsibility,...)
- Communication skills (listening, speaking,...)
- Thinking skills (acquisition of knowldedge, application, analysis,...)
- Research skills (formulating questions, observing, presenting research...)
- Self management skills (organization, spatial awareness, motor skills,...)

They were so enthusiastic and courageous performing twice in front of quite a few people watching them and the result was amazing. They also made quite a lot of people happy with their performance and brought some unexpected warmth to people's hearts. We are so proud of them! Watch the video below.

The teachers,
Anna and Sergi
You can find our revised Assessment Policy below:
Vasa International School of Stockholm
Mission Statement and School Philosophy
Our vision
Vasa International School of Stockholm is a small, family-like, multicultural IB World school that strives to foster a challenging, open-minded and inclusive environment for its students.
We aim to be caring and inspiring teachers, ambitious and principled students, and informed and engaged parents.

Our mission
Our mission is to stimulate curiosity through inquiry and encourage respectful relationships between all stakeholders. We constantly seek to empower students to express themselves individually and collaboratively, preparing them for the challenges of the future and encouraging them to become lifelong learners and active global citizens.

Our philosophy
At Vasa International School of Stockholm we value and develop the international profile of all our stakeholders. As an IB World school, we are committed to the IB vision for the creation of a collaborative, diverse community united by a mission to make the world a better place through meaningful education. At our school we promote the learning of different languages and the understanding of different cultures. Our students, their families and our staff are multicultural, multilingual and as a community we embrace and promote all those different identities and cultures.

By aiming to instil the IB values into the hearts of all stakeholders we encourage our students, teachers and parents to strive to become inquirers, knowledgeable, thinkers, communicators, principled, open-minded, caring, courageous, balanced and reflective.

As a school, we promote collaboration and effective teamwork at all levels and we inspire each other to ask questions and learn through meaningful inquiry. We set challenging goals and develop the perseverance to achieve them.We also value reflection as a means to deepen our understanding and to improve teaching and learning. As an IB school, we further value the importance of taking action as a means of connecting our learning to real-life situations and as a means to improve ourselves and the world around us.

The above statement has been created with the contribution of many different stakeholders of the school, such as the teachers, the parents, the students and the management team.